Forino's newest single-family community — Teal Bluff — is here!
Located off of Stuart Point Road in Beaufort, SC, this beautiful community offers new homeowners the best of everything the Lowcountry has to offer. Every effort was made to preserve trees on this scenic point between the Whale Branch and McCalleys Creek. Half-acre homesites are dotted with ancient oaks and magnolias.
In addition to the scenic location of Teal Bluff, it's also only twelve minutes from shopping, Publix, and a central business area. It's also within walking distance to local schools.
The surrounding area has plenty to offer as well. Historic Beaufort features a beautiful antebellum downtown district, fine beaches, public boat ramps, and city parks in a moderate climate. Teal Bluff is also in prime location to proudly serve our military community of Marine Corp Airstation Beaufort, Parris Island, and the Naval Hospital of Beaufort.
Homes in Teal Bluff start in the low $300,000 range, and feature open concepts with private bedroom suites. wall-to-wall carpet in living areas, LVP flooring in all kitchens, bathrooms and laundry rooms,
Interested in learning more about making Teal Bluff your home? Contact Annette Bryant: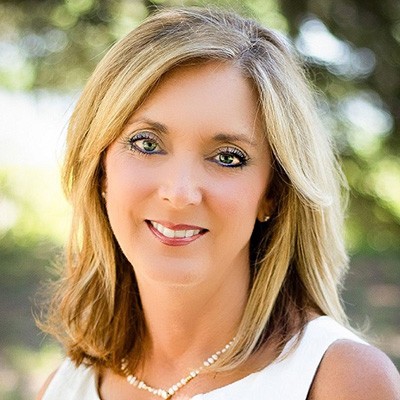 Annette Bryant
annette@baystreetrealty.com
O: 843.301.0013
M: 843.986.7343
_________________________________________________________________________________________________
About the Forino Company
Since the inception of The Forino Co., L.P. in 1975, our clients have come to know the Forino Company as a High Value, Custom Residential Builder in Berks, Schuylkill, Lancaster, and Montgomery Counties in Pennsylvania in addition to Jasper and Beaufort Counties near Hilton Head Island, South Carolina. Forino is proud of the accomplishment of exceeding $1.2 Billion in gross sales throughout their history, primarily from the 7,120+ homes built since we put the first shovel in the ground over 40 years ago. Our core philosophy has always been to maintain integrity, ingenuity, collaboration, and responsiveness. Forino has evolved from being just a Residential Home Builder into a Full-Service Construction and Property Management Firm that can provide a multitude of construction, project management, and engineering services for large-scale new construction projects. The Property Management division at Forino has a portfolio in excess of 290 units to date. Forino has been a growing name in the multifamily apartment complex building scene throughout Pennsylvania since 2012 and continues to increase unit production volume year over year. Forino is currently planning strategic partnerships in Beaufort County, SC, and the Savannah, GA markets to expand their multifamily building capabilities into these rapidly growing markets where demand far exceeds the supply of rental housing.